Missouri River Excursions is now closed.
Please call
636-485-5163
if interested in purchasing the business.
Property is not available for sale.

Raft the Missouri River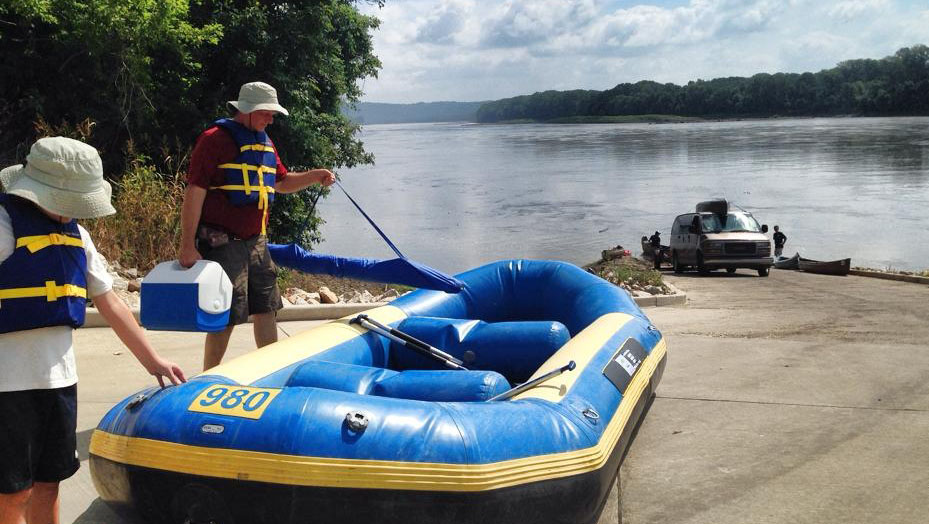 For larger groups such as a bachelor party, girls getaway, or even a boy scout outing; you can experience the river in one of our large rafts accommodating groups of 6-8 people. Pack some snacks and beverages for a good time on the sand bars!
Capacity: 6-8 people



Raft pricing:
Half day (four hours): $210
Full day (eight hours): $350
8 person maximum
Prices include paddles, life jackets, and shuttle.
Trips are only Thursday, Friday, Saturday and Sunday unless you have three or more vessels.
On all vessel rentals:
There will be an additional charge per vessel of the following:
Miss the Landing Zone at pick up time and we are required to go out on the river/(down bank) to pick you up; $250.00
Raft; ½ day trip is four hours full day is 8 hours; Time exceeds 1 hour past river input time $125.00 2 Hours past $250.00
Canoes and Kayaks it will be $45.00 1 hour past $90.00 2 hours past.